About Us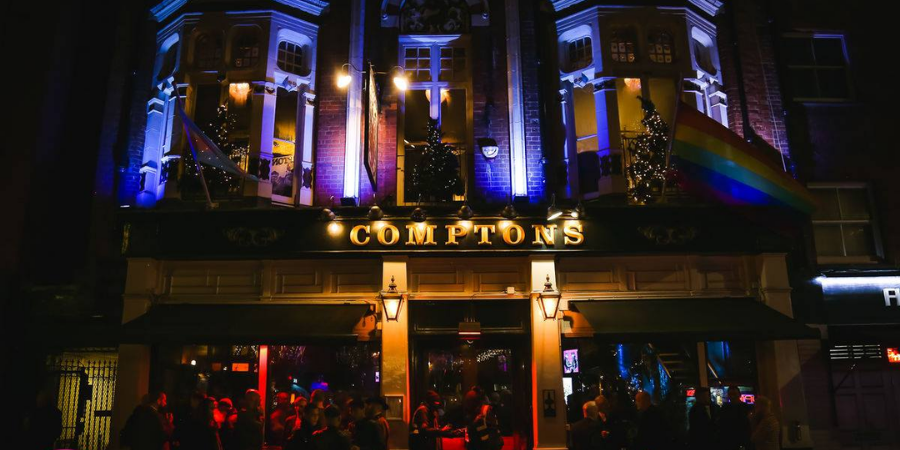 The Grande Dame of Old Compton Street, built on the site of the 200-year-old Swiss Hotel, Comptons has been at the epicentre of the gay scene since 1986. A welcoming beacon through the tough times of the late 80s and 90s, Comptons became famous for the throngs of gay men drinking on the street outside the venue. Now one of London's most-celebrated LGBTQIA+ venues, Comptons remains the steadfast heart of gay Soho and will be standing proud for many years to come.
Upcoming Events
HUMP
Wed 29th Nov
20:30 - 23:30
Get ready for a fierce night of Drag with DJ BARBARA spinning the best Pop & R&B, Free Entry!
Don't miss DJ Matt Gillespie spinning the best House & Disco tunes at Comptons! Free entry!
Join us for Weekly Themed Events celebrating music icons feat. ALEX EUGENIO DJ! Free entry
Family Policy
No Children allowed on the premises. No under 18 allowed, if you look under 21 you will be asked for ID to prove you are over 18.